Beauty Therapists > Sydney > Balmain > Boko Hair and Day Spa


Boko Hair and Day Spa
, Balmain
"Hairdressers Balmain, Beauty Day Spa Balmain, Waxing, Facials, Male Waxing & Aveda Treatments"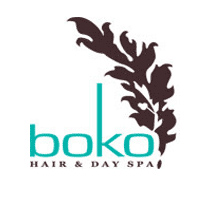 Welcome to Boko, a boutique Hair and Day Spa located in Balmain. Boko opened its doors in July 2006 and is a full-service salon and spa dedicated to a complete and personalised hair and beauty experience.

Our talented team are committed to constantly providing you with innovative and up-to-date styles and solutions to meet your individual needs.

Salon

With a team of highly trained hairdressers and stylists, Boko Hair and Day Spa offers a range of hair treatments, services and personalised care for all hair types. Boko uses state-of-the-art products combined with current cut and colour techniques.

Day Spa

Boko Hair and Day Spa provides an array of services to ensure relaxation and rejuvenation. All of our treatments are focused on delivering maximum long-term benefits to our clients.

Our Services:

Fully experience the Aveda brand, from complimentary rituals to the personal touch you receive from our expert spa therapists and retail advisors.

Treatments are designed, through consultations, to suit the individual needs of each guest.
Waxing

Waxing for Men

Aveda Facials

Aveda Body Treatments

Aveda Massage

Tanning

Manicure

Pedicure
If you are seeking a new style or a chance to relax & unwind - Call or email us today.

Opening Hours: M: Closed T: 10-7 W: 10-7 T: 10-9 F: 10-7 S: 9-4 S: Closed PHol: Closed
Payment Methods: Cash, eftpos, visa, master card, Amex
What is WOMO?
It's the best way to find out what businesses are really like before you use them.
All reviews are from real customers (we have several ways of checking) so you can find out which businesses care about customers and provide good service.